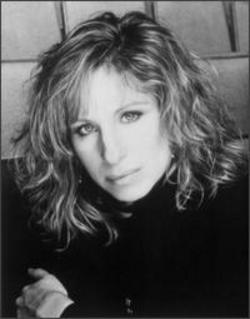 During the writing phase of my album What A Man Can Do, I knew that I wanted to record one cover song. Since the album explored several genres, the possibilities were endless. I could of went in a Classic Rock direction and chose a song from Journey, maybe play it safe with an 80's hit from George Michael as he was a huge influence and our voices had similar tones or rework a torch song from days gone by.
As I searched through my CD collection trying to find the right artist and song, my choice would ultimately have to be unexpected. Johnny Mathis was a strong contender. He was my dad's favorite singer and I grew up listening to his incredible voice. I considered rearranging one of his hits with an up-tempo, jazzy rendition. That would have been nice but the more I thought about it, the more I wanted something powerful.
The Eyes of Laura Mars, released in 1978, starring Faye Dunaway and Tommy Lee Jones was a thriller/mystery about a fashion photographer (Dunaway), a police lieutenant (Jones) and the dark backdrop of obsessive love. Dunaway's role was first offered to Barbra Streisand who was dating the movie's producer at the time. She declined but thought the love theme would be a strong power ballad to record.
I pulled Barbra Streisand's Greatest Hits Vol. 2 CD from the shelf and scanned the track listing. There it was. 'Prisoner'. I remembered what it sounded like and without listening to it again, decided it was the one. It was perfect. Well, it was perfect for her. Now, with help from co-producer Frank Verderosa, I had to make it my own.
The first consideration was the song's key. Most male vocalists lower the key when singing a song of their female counterpart. However, in my opinion, the power of this song would have suffered if the key was dropped. Since I had a high voice, I figured 'go for it'. It certainly was challenging.
Next was the arrangement. If I mirrored the original recording, well, that's not being very creative. If I stray too far, I risk losing the impact and soul of the song. I had to find that delicate balance of making it my own while honoring the original. I wanted to push the dynamic boundaries of 'Prisoner' and create a mysterious, dark musical landscape that echoed the sentiment of the obsessive theme. This proved more difficult than singing it.
I chose to begin the song a full octave lower than the original, complimented by sparse instrumentation. The second verse rises to the original key and the lyrical delivery becomes intense. The chorus to follow maintains this energy and is haunted by Stacey Williams' masterful backing vocals.
Missing from Streisand's version is the guitar solo that I felt was needed to breathe life into my rendition. Marcus Wolf's performance is moody, emotional and truly enhances the new arrangement.  Rather than keep the song's energy at this high level to the end, a short musical passage follows and for a brief moment, love is hopeful. The underlying theme is masked by a 'happy' note and tinkling of the ivories.
Another element not included in the original version is the added bridge that quickly erases this hope and returns to the pure obsession felt by one of the main characters. I hadn't seen the movie before but needed to get better understanding and perspective before putting pen to paper to complete this bridge section. After viewing it, the additional lyrics, "I can't see beyond the pain. Darkness surrounds me now." were born.